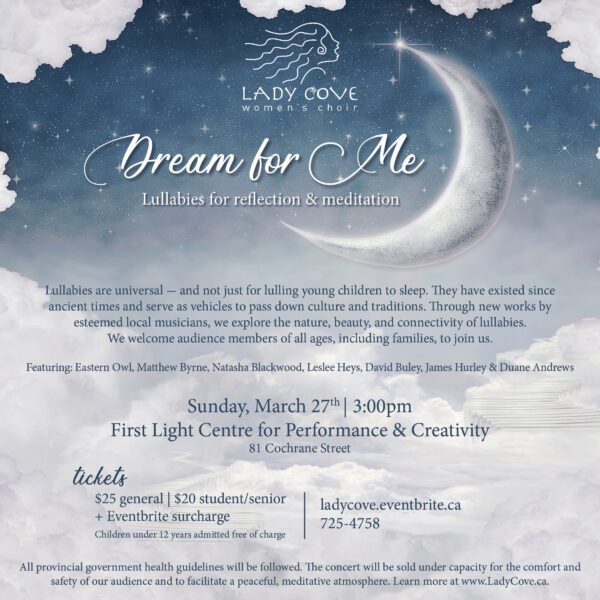 Dream for Me
Lullabies for reflection & meditation
Sunday, March 27 | 3:00pm
First Light Centre for Performance & Creativity
81 Cochrane Street
Lullabies are universal – and not just for lulling young children to sleep. They have existed since ancient times and serve as vehicles to pass down culture and traditions. Through new works by esteemed local musicians, we explore the nature, beauty, and connectivity of lullabies. We welcome audience members of all ages, including families, to join us.
Featuring: Eastern Owl, Matthew Byrne, Natasha Blackwood, Leslee Heys, David Buley, James Hurley & Duane Andrews
Tickets:
$25 general | $20 student/senior + Eventbrite surcharge
Children under 12 years admitted free of charge
ladycove.eventbrite.ca
725-4758
All provincial government health guidelines will be followed. The concert will be sold under capacity for the comfort and safety of our audience and to facilitate a peaceful, meditative atmosphere.
Click HERE to see the concert program.